LUX up his Daddy Grooming Routine
Does your Daddy need some MALE Grooming?
Good news, Father's Day is around the corner and we have just the product line to keep him and his DAD BOD looking fresh.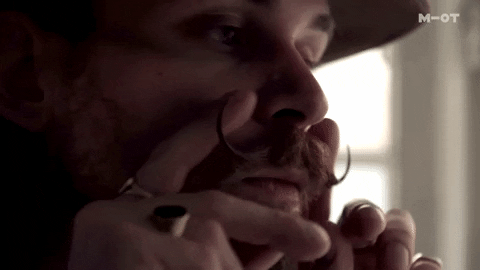 Meet MALECHEMY - Cocoon Apothecary's Male Product Line
The line consists of shaving, grooming and beard care products that blends old-world ingredients with modern day formulas. They draw inspiration from the grooming traditions of the past, from apothecaries to barbershops. Their products aren't stingy, irritating or heavily fragranced. Their simple plant based formulas keep skin, hair and beards looking their best.
✔ 100% Plant-based ✔ Vegan ✔ Cruelty free ✔ Biodegradable ✔ Safe & Non-toxic ✔ Nut-free ✔ Gluten-free
✗ Parabens ✗ Formaldehyde-releasers ✗ Petroleum ✗ Phthalates ✗ Artificial aromas or fragrances ✗ Dyes ✗ EDTA, BHA or BHT
Some of the KEY ACTIVE INGREDIENTS are:
Cucumber - Contains flavonoids and antioxidants that decrease swelling, redness and irritation.
Aloe Vera Juice- Rich in vitamins C and E and beta carotene (a pre-cursor to vitamin A). Contains anti-inflammatory and antimicrobial properties, and has the ability to lighten blemishes.
Fir Balsam Essential Oil - Contains an anticancer compound called abieslactone. Assists in healing wounds such as acne, eczema, and rashes.
Tea Tree Hydrosol - Disinfectant, antibacterial, anti-fungal, anti-inflammatoryand an astringent.
Clove Essential Oil- Improves blood circulation, reduces inflammation, high antioxidant content, powerful antibacterial.
Which Hazel Distillate - Fades blemishes, anti-inflammatory, decreases oil production, helps to seal in moisture.
Bergamot Essential Oil - Helps to balance oily skin, cleansing properties gentile enough for sensitive skin.
Bay Rum Oil - Excellent healing properties for razor burn, cuts and breakouts, antifungal and anti-bacterial properties.
Hemp Oil - Contains Omega 3, Omega 6 and Omega 9 fatty acids, which are necessary for stimulating hair growth.
Broccoli Seed Oil - Highly moisturizing and contains erucic acid, this special omega-9 fatty acid which helps give your hair a smooth natural sheen.
Ravensara Essential Oil - Contains properties as an analgesic, anti-allergenic, antibacterial, antimicrobial, antidepressant, antifungal and an antiseptic.
Here are our staff picks for all the MALES in your life:
1) SHAVE - Fir Balsam + Clove
A great shaving lotion that that can be applied with your hands or with a brush to create a gentle foam. Treat your skin to a silky smooth texture that provides great glide and wouldn't even think about dulling razors. The sweet, woodsy scent of essential oils creates a top notch, sophisticated grooming experience.
https://www.gabeandangel.com/product-page/malechemy-shave-fir-balsam-clove
2) AFTERSHAVE - Bay Rum
A soothing aftershave that uses tea tree hydrosol, aloe vera and witch hazel to calm, purify and close up pores after shaving. The natural antiseptic and astringent properties of these ingredients are ideal for preventing ingrown hairs and irritation. Peppered with the spicy scent of bay rum.
3) BEARD OIL - Übermint
A conditioning blend of organic hemp and argan oils to soften, smooth, and add shine to your beard while moisturizing the skin beneath. A fresh, energizing blend of mint, ravensara, and clove that creates a clean peppery scent that is perfect for active people.
4) POMADE - Muskoka
Pomade is a wax styling product that holds hair in place with a slick, darkened shine. Our 100% plant-based formula is a blend of nourishing organic oils and waxes that can also be used on beards and moustaches and provides long-lasting hold that washes out easily with shampoo.
https://www.gabeandangel.com/product-page/cocoon-pomade-muskoka
CHEERS TO ALL THE WONDERFUL DAD'S OUT THERE!!!!