Student Essentials (A Back to School Green Beauty Guide)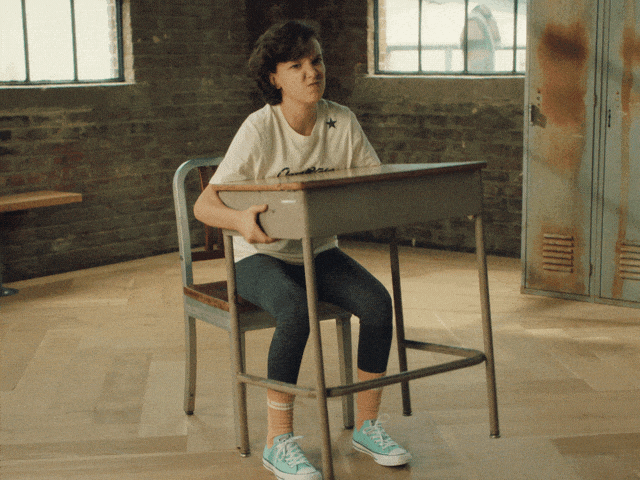 In a few days, a lot of us will be going back to school. I know! I know! Tough pill to swallow especially with the hot amazing summer we just had.
The beginning of the school year is exciting but it can also be very overwhelming. So to help make back to school a little less painful, I have put together this quick and easy beauty guide for a busy student life. In particular, those of us in college/university who will not have as much time to maintain a elaborate skincare routine. Whether you are already using natural products or you are hoping to change things up, this guide is for you.
My first essential is the Kaia Naturals Detox Dry Shampoo. It fits perfectly with a busy student life, whether it is because I pulled an all nighter or because I couldn't find the time to wash my hair, this incredible dry shampoo is a life saver. A few pumps to my scalp before I sleep, results in volume and a lovely sakura smell, as well as completely eliminating any grease. And, if you're into detoxing, Kaia's Charcoal Deodorant is also a must!
If you ask me, nothing is more relaxing than a face-mask and a cup of tea as you hit the books. Alone or as a study date with a few friends. Not only will you get some work done, your skin will thank you for the pampering. I always go for my Cocoon Apothecary Mud Mask, which is not only made with a minimalistic approach, but is also perfect for any skin type. My skin is always less red and smooth after using this mask and any blemishes are usually gone by the next morning.
Along with their face mask, Cocoon Apothecary's Sweet Orange Cleanser and their Argan oil are some of my everyday essentials. The cleanser is perfect for my sensitive skin, and the aloe based formula helps to keep my skin moisturized and acne free. Their Argan oil is an all over healer. I use it on my face after cleansing in place of a regular cream, keeping my face soft and and fighting against dryness. I also use a dime sized amount in my hair, to help keep it soft and damage free.
I am a no fuss person when it comes to makeup, so I normally apply the bare minimum, especially when it comes to an average school day. I use Sappho's New Paradigm Vegan Mascara as well as their Brow Pomade in Medium Brown, and typically don't put any face makeup on. When I do use something on my face, I will use Sappho's Concealer in fair on problem areas or redness, as well as their Silky Setting Powder as an all over face powder.
Graydon is another brand that I use daily, in particular their face products. I will use Face Glow all over my face for a dewy look, and I can use it in junction with my normal makeup routine as a primer. Face Food is another product that I could not live without. It is a mineral mist that is perfect for someone who is on the go. I use it as a midday pick me up when my skin starts to feel a bit dry or lackluster, but it can also be used post-cleansing instead of a toner.
Remember that what you put on your body is just as important as what goes into it, so don't forget to take care of your skin. Keeping it happy and healthy doesn't have to be a hassle, and neither does maintaining a healthy regime.
Lauren
Lauren is our super star summer student or as she likes to be referred to as our "baby aesthetician." She will be attending Western University this Fall, majoring in Music. She plays the Oboe and loves cats. We will miss her so much and we can't wait for her to come back and visit.