"The most important relationship in life is the one you have with yourself. And if you have that, any other relationship is a plus and not a must."
-Diane von Furstenberg
A recent visit to our local dollar store, reminded me that Valentine's Day is almost upon us. The shelves that held all the Christmas items are now flooded with red cards, teddy bears and chocolates.
Valentine's Day is the one day of the year that can cause serious anxiety for a lot of people. From someone hoping they get treated by their lover to something special or feeling stressed out because they don't know what to get or do for their lover in return. Then we have the singles, that are constantly reminded by cheesy social media posts that they need someone to make them feel special.
I say; enough of that sh*t! Stop waiting for someone to make you feel special. You are in charge of your own happiness. Here are a few ideas to make yourself your own Valentine:
1. Wear your favourite outfit and if you feel up to it, put on some makeup and look glam for the occasion. You know what they say, look good, feel good. Do that.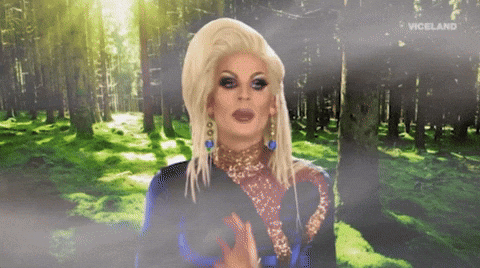 2. Look in the mirror and declare your love for your fabulous self. Because... cue Mama Ru!
3. Do something that will make your soul happy. It doesn't have to be big or expensive. Pick something that you absolutely love but don't get to do often. It could be, reading a book, getting a mani, enjoying a cup of coffee at your favourite cafe or taking a really long bath. Now if you're struggling to come up with some ideas, don't fret, we got your back. Here are some special treatments we created to help pick up your spirit.
The experience starts with an express mani using our vegan and toxic free nail polish to make those nails sparkle. Followed by a Glow Up Mini Facial using the best of the best natural skin care products and finished with a facial massage using our Jade Roller and Gua Sha. This treatment is great for removing facial toxins, de-puff skin, drain lymph nodes and boost collagen production to give you the most beautiful natural glow. Enjoy these amazing treatments while sipping a glass of Prosecco. You will also receive a $20 voucher towards a new set of vegan lash extensions. BONUS: Get a free Saint Cosmetics Lip Gloss or Lip Stick while supplies last. The whole package is worth $125 and will be on SALE during the LOVE month for $75. Don't miss out on this amazing deal.
The treatment begins with a sensual "Chocolate & Coconut Sugar Scrub" to deeply moisturize and exfoliate the body. This experience boosts moisture levels and vitality, leaving the skin silky smooth. A truly decadent treat.
If none of the above options appeal to you, you can always opt to purchase a gabe+angel gift card. Choose from our wide range of green beauty services and products and customized your own escape. Enter promo code 'LOVE' and get 15% OFF.
I would like to end this post by saying; be open to love from others and know that YOU are in control of loving yourself first. This Valentine's Day, say, "I love you!" and celebrate yourself in addition to the others you love. You deserve it!